Our community is very diverse and we work to understand others, value diversity and have positive relationships with our local and wider community.
One of the biggest successes of our school is the way we work in partnership with a variety of groups and agencies. This strengthens the support, education and needs of our children and community.
St. Gerard's has many visitors a year… The emergency services are regular visitors providing information about safety as well as allowing children to sit in fire engines and police cars! Our local Police Community Support Officer (PCSO), Julie visits our school frequently in order to establish good relationships with our children. She delivers safety assemblies close to bonfire night, talks to the children about staying safe in our local area and has spoken to several classes about what her job entails during our Vocations Week. PCSO Julie talks to our children about how to stay online and who to speak to if issues arise.
St. Edmund Campion has very close links with our school as is our Catholic secondary link school. Mr Grant, the Headteacher, always comes to visit our school to talk to the Year 5 and 6 pupils to ensure a smooth secondary transition.
A favourite with the pupils is 'Spirit and Sport Day', where the Year 5 pupils from the feeder primary schools participate in an action packed day. The day comprise of a creative liturgy, 'taster' lessons including cooking, drama workshops, languages and science. There is also a Mass and an afternoon of sport with the PE team.
We have also strong Spanish links, where members of staff and pupils deliver Spanish lessons to support our Spanish Day. Other curriculum areas have been supported such as investigative Science lessons, providing professional development for our staff.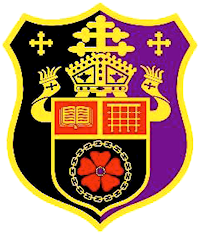 We have established close links with our local secondary school, Greenwood Academy. Year 5 regularly take part in PE lessons over at the Academy, led by a member of their staff. There are excellent transition support – additional mornings for our less confident Year 6 pupils and also behaviour workshops to aid with transition.
The school also hosts local primary cluster sports fixtures such as rounders and football, which is a wonderful opportunity for the children to take part in mini-tournaments.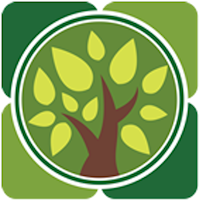 As a school we support the Year 10 work experience placements in the summer term. On many occasions past pupils return to us for their work experience which gives the school its 'family feel'. We also get invited to attend their annual musical productions, which enriches the curriculum for our pupils. These productions are always set to a very high standard and highlight the development and progress our former pupils have made.
As a school we firmly believe in supporting those students who wish to join the profession, so every year we work with Newman University College and offer placements in various year groups. In the past, groups of students have also come into school to support with projects, eg. art activities, which supported us with our Arts Mark Award.
Sainsbury's
We have had good links with our local supermarket over recent years as they have supported our Lenten charity fundraising, inviting our children from Years 5 and 6 to take part in bag packing. Our choir has sung Christmas Carols at the store too, which is always very popular with their customers.
During our Vocations week, Sainsbury's provided some of their members of staff to come and speak to the children about their roles which gave a fantastic insight into the varying roles that there are within a supermarket.
Kingsbury School Sports Partnership
The school works in partnership with Kingsbury School Sports Partnership CIC to provide high quality CPD support for all staff and to provide opportunities for all pupils.
KSSP provide sports coaches to deliver extra-curricular activities, they run and organise both internal and external competitions, give staff CPD to improve their own subject knowledge and provide feedback to staff and give overall support to schools with PE and sports.
They also work alongside School Games using their values badges in extra-curricular clubs and run competitions, which lead to bigger competitions.
Family Support
We have strong partnerships with support agencies including Behavioural Support, Educational Psychology, Social Care and Health.
Our SENCo is readily available to support families and liaises with family workers to ensure that care and guidance is given. Please refer to our SEND Information page for further details.