On behalf of the Governing Body I would like to welcome you to St. Gerard's School website.
The aim of the Governors at our school is to work with the staff to help the children achieve their full potential in a happy and caring environment. We feel that the links between the school and home are vital and we hope that you will find this website useful.
As a Governing Body one of our roles is to be a 'critical friend', to challenge, support and give direction to the school leadership. We do this in a number of ways:
Monitoring the performance and progress of the pupils in our school
Monitoring and evaluating the Catholic life of the school
Working with the staff who teach and care for our children
Overseeing the finances and resources of the school
Providing a strategic review of future planning for the school and the pupils.
The Governors are involved in working on a variety of committees which meet regularly and help in the smooth running of the school – Curriculum, Finance and Staffing, Health and Safety and Admissions. We have designated Governors for Special Needs and Child Protection. Each Governor also has a specialist subject responsibility eg. Literacy, Numeracy, ICT, Art, etc.
The Governing Body members represent all the key groups involved in the life of our school – the Parents, the School, the Church, the Community and the Local Authority.
We, like you, have the best interests of the pupils and school at the heart of what we are doing and in the decisions that we make to ensure that St. Gerard's is a good school.
Mrs Margaret McConnell
Chair of Governors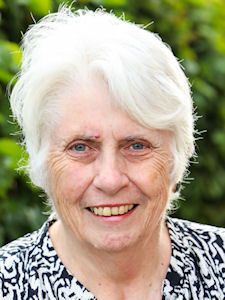 Mrs Margaret McConnell, Chair of Governors
| Name | Type of Governor | Responsibilities |
| --- | --- | --- |
| Mrs M McConnell | Chair of Governors, Foundation Governor | SEND/Inclusion |
| Miss M Dunsford | Vice Chair of Governors , Foundation Governor | English, Pupil and Sports Premium, Health and Safety |
| Miss F Chadzutsa | Foundation Governor | Computing |
| Miss H Macilwraith | Foundation Governor | Safeguarding, Online Safety |
| Miss T Mimboe | Foundation Governor | PE, Extra Curricular Activities, Parish Link |
| Fr M Pinakkattu | Foundation Governor | RE, RHE |
| Mrs C Sellman | Foundation Governor | Foundation Stage EYFS |
| (vacant) | Foundation Governor | - |
| Miss N Estrella-Gomez | Parent Governor | Art, DT |
| Miss J Wardle | Parent Governor | Music |
| Miss K Crowley | Headteacher | Assessment, Curriculum Overview, Attendance |
| Mrs A Martin | Staff Governor | Science, History, Geography |
| Mrs A Nicholls | Co-opted Governor (Link Governor) | Maths, Health and Safety |
| Mr J Cunningham | LA Governor | - |
| Mrs E Kissun | Clerk to Governors | - |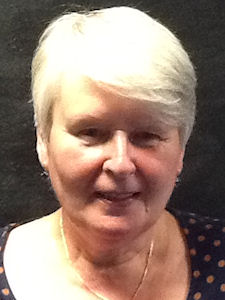 Margaret Dunsford
Foundation Governor
I am a practising Catholic and have lived in Castle Vale for 46 years. I am very proud to have been a Foundation Governor at St. Gerard's for 30 years and I am currently the Vice-Chair of the Governing Body. I value education and learning and enjoy being part of the school and parish community.
I am delighted to be part of the wonderful team that looks after the running of our school; where young children get an excellent education based on our faith. My role is to support the Head and Deputy Headteachers and all the staff and to act as a critical friend. I attend meetings with the Headteacher along with other members of the Governing Body and together we deal with strategic areas such as planning for the future, monitoring performance and finance.
Our mission is to ensure that our children get the very best standards of teaching and learning based on the teachings of our church and leave us equipped to develop their full potential as they continue their education.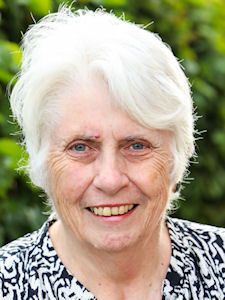 Margaret McConnell
Foundation Governor
I am a Foundation Governor responsible for RE and SRE. I have taught for 34 years in Catholic Schools in Birmingham and I was a Headteacher. I believe in Catholic education having taught in four Catholic schools (primary and secondary) and both of my children attended Catholic primary and secondary schools.
I was appointed a governor at St. Gerard's in 2013 and I have enjoyed attending schools celebrations which have highlighted the talents of the children in the school. I believe passionately that all children should have the best education possible and that all children make the most of their time at St. Gerard's School.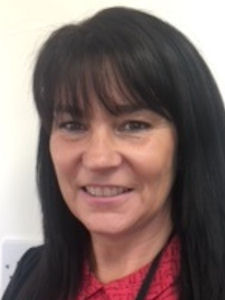 Elaine Kissun
Clerk to Governors
My name is Elaine Kissun and I have been Clerk to the Governing Body for eleven years. The role of the Clerk involves taking minutes of the meetings both full Governing Body and the committees. The distribution of the Agenda, Minutes and any associated paperwork. Clerking is about helping the Governing Body understand its role, functions and legal duties. This is crucial in helping the Governing Body exercise its functions expediently and confidently, so that it can stay focused on its core functions.
Angela Martin
Staff Governor
I am privileged to be the Staff Governor at St. Gerard's Catholic School. As a practicing Catholic, I firmly believe that a Catholic education forms the foundation stone for life. I am married, with three grown up children, who all attended Catholic schools. This was vitally important to me as I feel that every child has a God-given right to a good education. I am of the opinion that this is best found at a Catholic School.
I believe it is my duty and my vocation to strive to do my best for the children in my care. With this in mind, I will ensure that within my role I will do all I can to ensure that St. Gerard's children are given every opportunity to realise their full and true potential.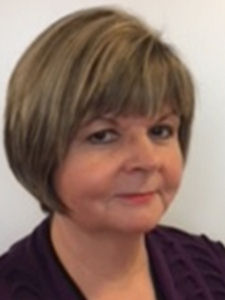 Ann Nicholls
Co-opted Governor
I am a Co-opted Governor and I am currently the School Business Manager at St. Gerard's School, having been in post for 16 years. The Governing Body co-opted me to give my expertise on financial matters within the school. I have volunteered my services as a Foundation Governor for the past 27 years; in two primary schools and one secondary school therefore I have a wealth of experience in school governance.
I am passionate about Catholic education, which is why I have worked in Catholic Schools in Birmingham for 31 years. My daughters both attended St. Gerard's School and then moved on to a local Catholic Secondary Schools. I am an active member of St. Gerard's Parish. St Gerard's School is very dear to my heart and I want every child to achieve their full potential both academically and spiritually in order to equip them for their adult life.